Betty Bassore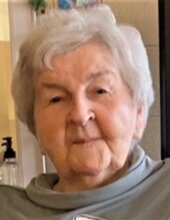 Betty Ann (Rapp) Bassore, 88, Marionville, Missouri, died Tuesday morning, December 20, 2022, at Cox Hospital in Monett.
Betty was born in Marionville, Missouri on March 4, 1934, to Earl and Iva (Odom) Rapp. Betty was a lifelong resident of Marionville, graduating high school in 1952. Before beginning her lengthy career as a legal secretary, she attended Missouri State University where she was a member of the Alpha Delta Pi Sorority. Betty became a Christian in her early teens and dedicated her life to serving the Lord. She attended the First Baptist Church of Marionville where she taught Sunday school, worked in Vacation Bible School, and served as the church business secretary for over 30 years. In her spare time, she enjoyed spending time with family, attending sporting events and participating in Marionville Activities. She also loved to watch the St. Louis Cardinals on television. Each and every day she strived to live her life according to Gale Sayers principle of "I Am Third."
In addition to her parents, she was preceded in death by her husband Don, her son Dave, and his wife Debbie, and her two siblings, Virginia Smith, and Vic Rapp.
Her survivors include one daughter and her husband, Juli, and Ted Heinzler, Springield; one son and his wife, Todd and Susan Bassore, Republic; grandsons Aaron (Janell) Bassore of Liberty and Sam Heinzler of Kansas City; granddaughters Dana (Brad) Wilders of Kansas City, Hallie (Teddy) Simniok of Springfield, and Hannah Heinzler of Springfield; and six great-grandchildren.
A funeral service under the direction of the Crafton-Cantrell Funeral Home in Aurora, will be held at 2:00 p.m. on Tuesday, December 27, 2022, at the Marionville First Baptist Church. Burial will follow at the Marionville IOOF Cemetery.
Memorial contributions can be made to the Marionville First Baptist Church local missions fund in care of the funeral home.
Elanor Wright
Eleanor Wright, of Billings, MO, went home to be with her Lord, with her loving husband by her side at home on December 21, 2022. At the age of 84. She was born on October 03, 1938, in Anaheim, CA to Vincent and Lora (Carter) Johnson.
She married Harold "Dean" Wright on August 10, 1957, and this union was blessed with two sons, Bob and Ronny. Eleanor worked as the Marketing Director at Ozark Methodist Manor for many years. She loved cooking and baking and traveling with Dean. She was a longtime member of First Baptist Church in Marionville.
She is preceded in death by her parents.
Eleanor is survived by her loving husband Dean, sons Bob Wright and wife Lori, Ronny Wright and wife Dana, grandchildren, Todd Wright and wife Charity, Whitney Essick and husband Austin, Tanner Wright and Amber Unverferth and husband Matt, 8 great grandchildren, brother Dale Johnson and wife Linda as well as other extended family and friends.
A Graveside service will be held on Wednesday December 28, 2022, at 10am at Mt. Olive Cemetery in McKinley with Pastor Lee Miller officiating.
Leonard Bequette
Leonard Bequette passed away at home surrounded by his wife and family on Christmas Eve, December 24th, 2022. Graveside services were conducted on January 7th, 2023.
Norma Hopkins-Owens

Norma Hopkins-Owens died on July 12, 2022, beloved by her many family and friends.
Fritz & Shirley Torbett
Shirley passed away suddenly at home and Fritz was heartbroken. In January he suffered a stroke that set in motion a series of complications that reunited them. They both served the Lord at Marionville FBC in many ways.
Diana Marcell Allspaw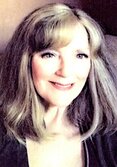 Diana passed away on January 31st, 2022. She is the beloved mother of Megan Beaver.
Richard Lee Bigelow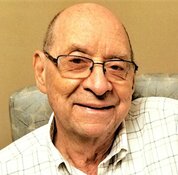 Richard passed away on January 3rd, 2022,after patiently bearing up under many medical problems for an extended period of time.
Christine Willbanks
Christine's energetic smile enriched us all, but she was taken from us after a sudden injury and illness.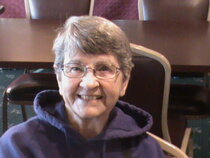 Gary White
Gary was a veteran and worked in the poultry industry. He was a group leader for our "One Another" network during COVID-19.

Jack Rapp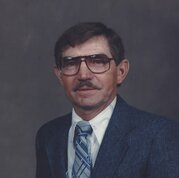 Jack served Marionville First Baptist Church for many years and was a Deacon Emeritus at the time of his passing.